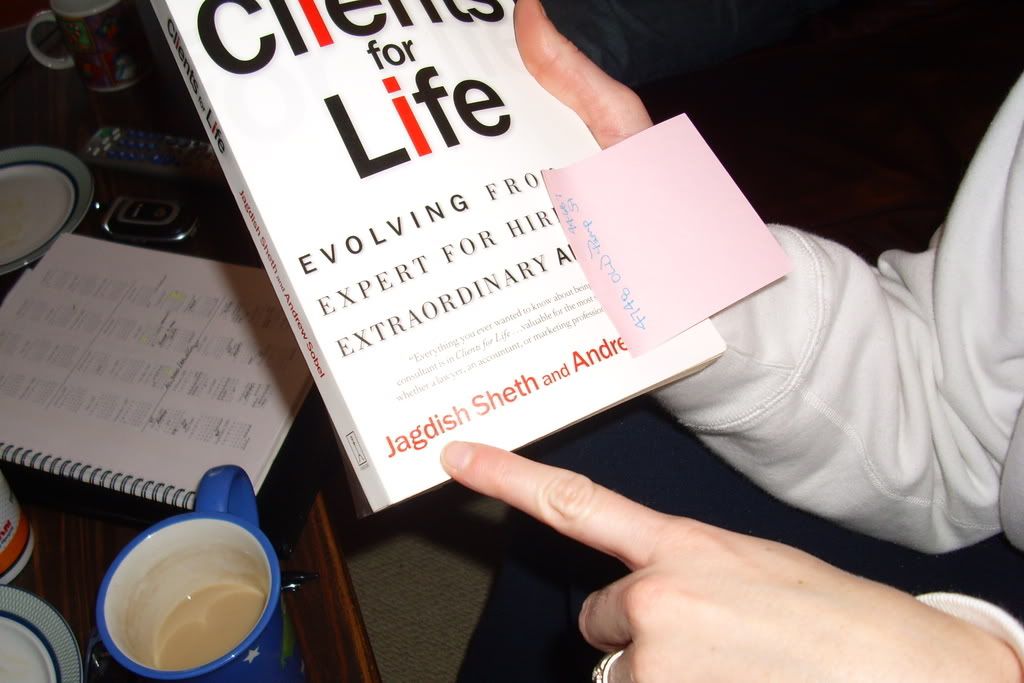 Our kids took a picture of this book I've been reading by
Jagdish Sheth, lately of Emory University
outside Atlanta. I guess they thought the name was unique and needed to be made part of this year's Christmas chronicle.
I bought this book in Atlanta at our annual convention and started reading it 12/09/2004. I am now on page 245 of 272 and have not made it all the way through once yet, and I plan to read it again, and again.
There's a lot of thought-provoking content here for all of us who serve others on a professional basis. The focus is on advisors and consultants, but the precepts or concepts apply to all who have professional engagements.
I recommend this book highly; it is loaded. Especially a propos to our regional dialogue are the discussions of scarcity and abundance, of engineering and economics juxtaposed with the liberal arts, and of trust and integrity.